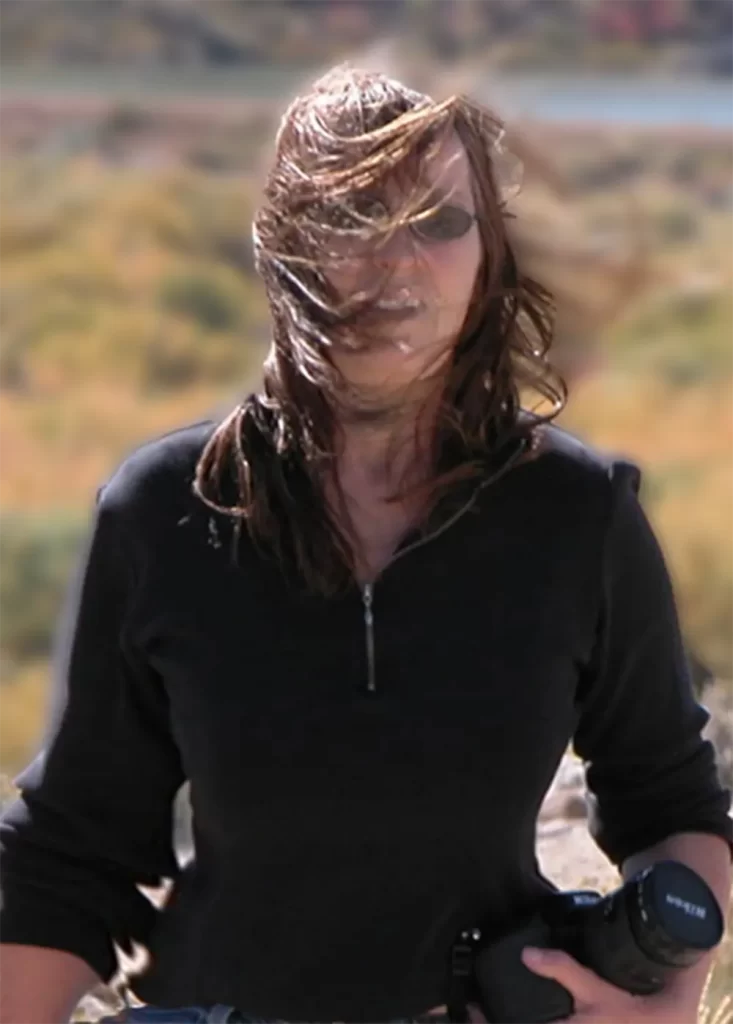 Creating her digital art in Photoshop, Vic Holland produced the vibrant images for Dragons of Orion.
She utilizes Luminar Neo™, Adobe Photoshop™  and Clip Studio Paint™ on a Wacom Cintiq™22, which she loves.
As an amateur photographer, and while traveling with her husband Robert, she has stocked a library of fabulous images from the Oregon Coast and Utah,  two favorite destinations.  She and Robert have a a pair of beautiful  Labrador Retrievers. One little lady is black, and the other is brown. They love to swim whenever they get the chance, but especially in the Pacific Ocean along the beaches of Oregon, and to ride in the pickup truck topper when going cross-country in the family travel trailer.
As an Information Systems Analyst during her career at the U.S. Geological Survey, and also a Database Systems Administrator, Vicki maintained information/data in the USGS  Procurement database and performed ad hoc data-mining through Crystal Reports™ per management requests.
Vicki has a Bachelor's Degree from the University of Wyoming; a Master's Degree in Government Contracting from University of Phoenix; and a Master of Business Administration (MBA) in Finance and Accounting from Regis University in Denver, Colorado. Drawn to becoming an artist, she is self-taught from a myriad of books, tutorials, YouTube™, and on-line courses.  She has many favorite digital artists as well, too many to list here,  but most are on YouTube™.
I have been doing my art in Photoshop for the past 5 years, but recently tried Rebelle 6 and immediately fell in love with the paint tools. The color mixing and real paint simulation is incredible. I also often use Skylum's Luminar Neo to bring the photos and art to life.
Here's the link to Rebelle 6
Here's the link to Skylum Luminar Neo
Vicki says, "I hope you enjoy my illustrations, and thank you for your time."